Blac Chyna, a name that resonates with many, has been a prominent figure in the entertainment industry for years. From her early days as a dancer to her rise as a reality TV star and entrepreneur, her journey is nothing short of inspiring.
But how did she amass her wealth, and what is the real story behind the headlines? Let's dive deep into the world of Blac Chyna and uncover the truth about her net worth.
| Aspect | Details |
| --- | --- |
| Name | Blac Chyna |
| Birth Date | May 11, 1988 |
| Profession | Model, Entrepreneur |
| Net Worth | $5 Million |
| Notable Ventures | 88fin, Lashed by Blac Chyna |
| Relationships | Tyga, Rob Kardashian |
Table of Contents
Early Days: The Struggle and Ambition
Blac Chyna, born Angela Renee White on May 11, 1988, in Washington, D.C., began her career as a dancer under the stage name Dora Renee. But her ambitions didn't stop there. She pursued higher education at Johnson and Wales University in Miami, balancing her studies with her passion for dance.
However, the challenges of juggling both led her to make a pivotal decision. She chose to leave college and focus on her dancing career, a decision that would set the stage for her future success.
The Rise to Stardom: Relationships and Recognition
Blac Chyna's entry into the limelight can be attributed to her relationships with high-profile celebrities. Her relationship with rapper Tyga resulted in the birth of their son, King Cairo Stevenson. Although the couple eventually parted ways, Chyna's high-profile relationship with Rob Kardashian further catapulted her into the spotlight.
Her relationships weren't the only factor contributing to her fame. She caught the attention of artists like Drake, who mentioned her in his songs, boosting her social media presence. This newfound fame opened doors to various opportunities, such as being Nicki Minaj's body double in music videos and modeling in Tyga's 'Rack City' video.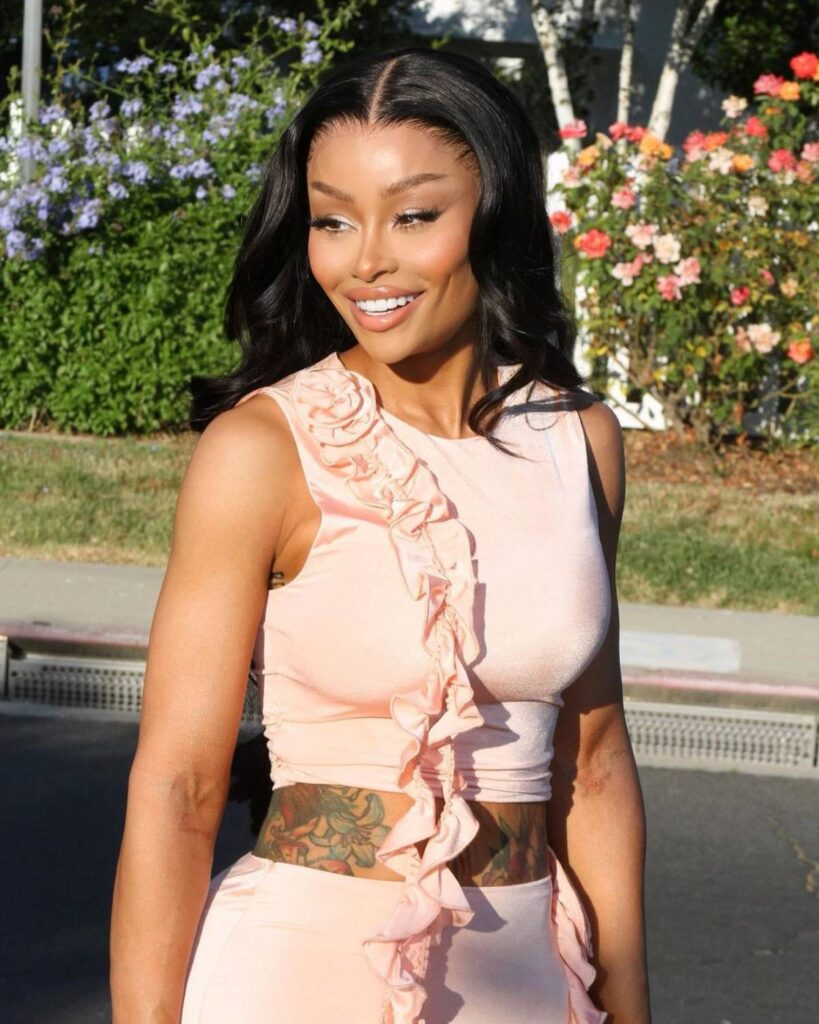 Building an Empire: Business Ventures and Achievements
Blac Chyna's net worth, estimated to be around $5 million, is a testament to her entrepreneurial spirit. Beyond her modeling and TV appearances, she ventured into the business world with her online store, 88fin, selling her line of clothing and merchandise.
She also launched her cosmetic products line, Lashed by Blac Chyna, and offered beauty classes in her Los Angeles salon.
There have been rumors about her earnings, especially from the platform OnlyFans. Some reports claimed she made a staggering $20 million monthly from OnlyFans. However, these figures were debunked by Chyna herself during her lawsuit against the Kardashian-Jenner family.
She revealed her annual income from all sources, including OnlyFans, TV appearances, and business ventures, to be around $2 million.
Overcoming Challenges: Lawsuits and Personal Struggles
Life hasn't been a smooth ride for Blac Chyna. She filed a $108 million lawsuit against the Kardashians, alleging they orchestrated the cancellation of her reality show "Rob & Chyna."
Despite facing financial struggles, Chyna has shown resilience, even selling her belongings to cover legal bills.
Conclusion: The Legacy of Blac Chyna
Blac Chyna's journey from a college student to a multi-millionaire is a testament to her determination and hard work. Her story reminds us that with passion and perseverance, one can overcome challenges and achieve success.
So, what's next for Blac Chyna? Only time will tell. But one thing is certain – her legacy in the entertainment industry is firmly established, and she continues to inspire many with her story.
Did you find this article enlightening? Share it with your friends and explore more about the intriguing world of celebrities!