Have you ever wondered how the worlds of country music and gymnastics could possibly intertwine? Enter the saga of Olivia Dunne and Morgan Wallen. Their recent interactions have set the internet abuzz with speculations, rumors, and a whole lot of TikToks.
Let's dive deep into this intriguing tale of music, gymnastics, and the power of social media.
| Key Players | Events | Platforms |
| --- | --- | --- |
| Olivia Dunne | TikTok Video | TikTok |
| Morgan Wallen | Concert Cancellation | Instagram |
| Fans | Speculations & Reactions | Social Media |
Table of Contents
The Rise of Olivia Dunne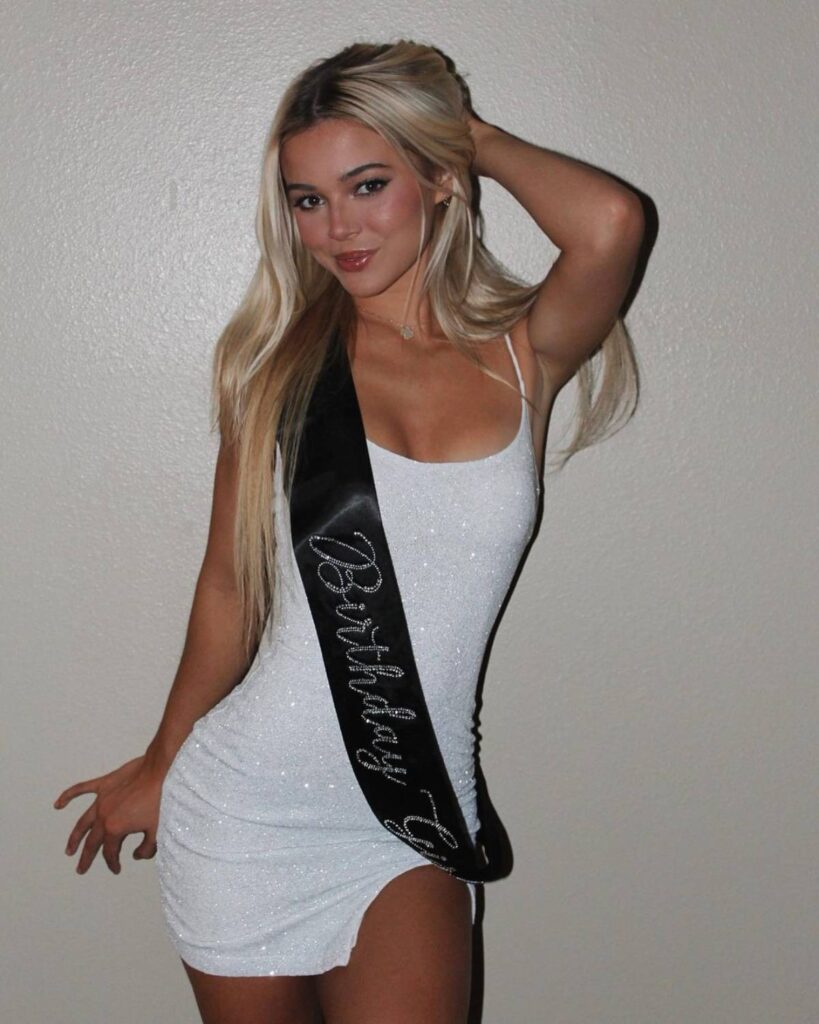 Olivia Dunne, affectionately known as "Livvy", is not just any regular college student. She's an LSU gymnast with a staggering following on social media platforms like TikTok and Instagram. Her journey from being a gymnast to becoming one of the most influential TikTok stars is nothing short of phenomenal.
With her infectious energy and captivating routines, she's not only won over gymnastics enthusiasts but also garnered attention from the country music scene.
Morgan Wallen: The Country Star with a Voice
Morgan Wallen has made quite a name for himself in the country music industry. With hits that resonate with fans worldwide, he's a force to be reckoned with. However, like any artist, he's had his share of ups and downs.
One such incident was the sudden cancellation of his concert in Oxford, Mississippi. Citing the loss of his voice as the reason, this last-minute decision left many fans disappointed.
The TikTok that Started it All
It was a regular day on TikTok when Olivia Dunne posted a video of herself, donning a cowboy hat and boots, dancing to Wallen's hit "Everything I Love". This seemingly innocent video set the rumor mills churning. Was there something brewing between the country star and the TikTok sensation?
Speculations and Rumors
After Wallen's breakup with Paige Lorenze, fans were on the lookout for any hint of his next romantic venture. The TikTok video, combined with Dunne's presence at Wallen's concert in Oxford, only added fuel to the fire. Fans and followers began connecting the dots, wondering if the two were the newest celebrity couple on the block.
But here's the twist: neither Wallen nor Dunne has confirmed or denied these rumors. This silence has only made fans more curious and eager for any tidbit of information.
The Concert Fiasco
While fans were busy speculating about Wallen and Dunne's relationship, another event caught their attention. Wallen's sudden concert cancellation in Oxford left thousands of fans, including Dunne, in a lurch. The internet was quick to react, with some fans even humorously suggesting that Dunne might be the reason behind Wallen's lost voice.
The Power of Social Media
In today's digital age, social media platforms like TikTok and Instagram play a pivotal role in shaping narratives. A single post can lead to a flurry of reactions, discussions, and even controversies. Dunne's TikTok video and the subsequent speculations are a testament to this power.
Whether it's fans expressing their support, sharing their disappointment, or simply enjoying the content, social media has given them a platform to voice their opinions.
FAQs
Are Olivia Dunne and Morgan Wallen dating?
While there are speculations and rumors, there's no official confirmation from either party.
Why did Morgan Wallen cancel his concert in Oxford?
He cited the loss of his voice as the reason for the cancellation.
How did Olivia Dunne react to the concert cancellation?
Dunne showcased her love for Wallen's music through a TikTok video, dancing to his song, despite the concert fiasco.
What's the significance of the cowboy hat and boots in Dunne's video?
It's a nod to the country music genre and Wallen's style.
How have fans reacted to the rumors about Dunne and Wallen's relationship?
The reactions have been mixed, with some fans supporting the rumored relationship, while others are simply enjoying the content.
Has either Dunne or Wallen addressed the rumors?
As of now, neither of them has publicly addressed the speculations.
Conclusion
The worlds of country music and gymnastics have collided in the most unexpected way, thanks to Olivia Dunne and Morgan Wallen. While the truth behind their rumored relationship remains a mystery, one thing is certain: both have left an indelible mark on their respective fields and on the hearts of their fans.
So, whether you're here for the music, the gymnastics, or just the drama, remember to share this article and dive into more exciting content!