Starring Ranbir Kapoor and Deepika Padukone, Yeh Jawaani Hai Deewani has taught us lessons and impacted our generation like no other bollywood movie ever had.
We all fell in love with this caring Naina who, with the course of the movie learn self-love.
All the boys dreamed about living the life that Bunny lives in the movie. It's been more than 7 years since the movie was launched but "Ilahi" still flashes on the top charts.
Everybody wanted to have a friend like Aditi and Avi, and… phew! All I can say is if you're here, then it must be only because you already are a huge YJHD fan.
So, let's just directly jump on to the lessons that Yeh Jawaani Hai Deewani taught us about love and life. Here we go:
1. "Jitna bhi try karlo Bunny, life me kuch na kuch toh chootega hi. Toh jaha hai wahi ka maza lete hai na"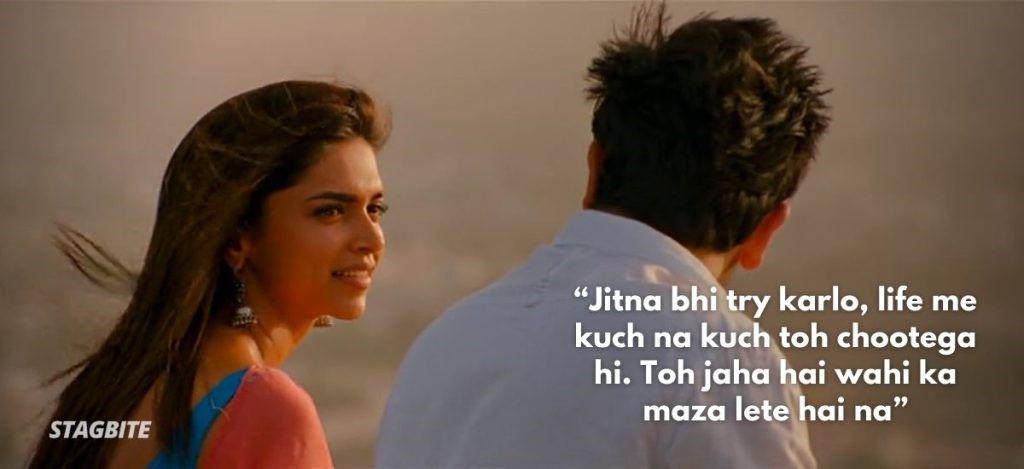 We all have a list. A list of places to visit. A list of goals to achieve. A list of… well, whatever it is. All I'm saying is don't let that list ruin your moments. Just start appreciating what you have. Be it a cup of chai with your best friends or a nostalgic conversation or… just a sunset maybe. Just enjoy it, kyuki kal kya bharosa!
2. Tum jaise bhi ho, bilkul theek thaak ho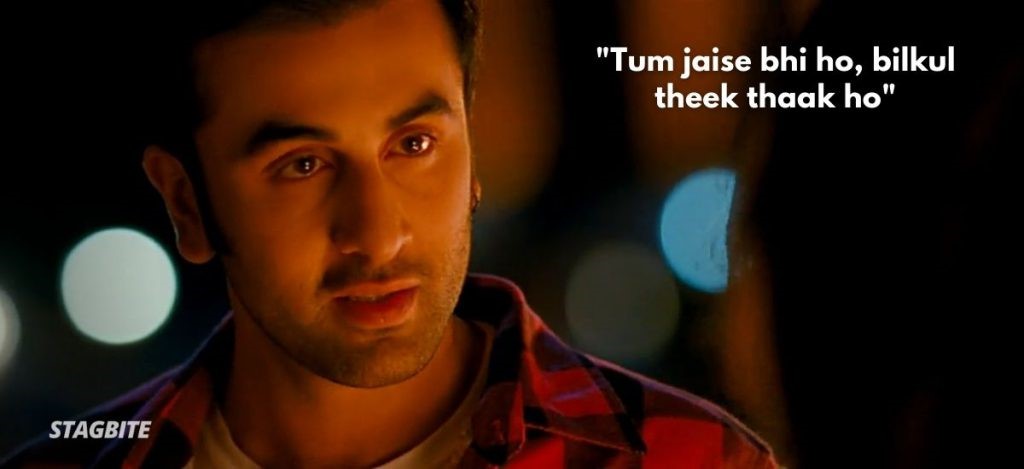 So many times in our lives, we feel like we are not enough. Like we just don't belong to the people around us. Like people will judge you. But you know what… no one's getting out of here alive, so as simply as Bunny says this to Naina, tum bhi samajhlo, "Khud pe daya karna band karo aur khud se pyaar karna seekho"
3. Sometimes all you need is someone to whom you can speak your heart out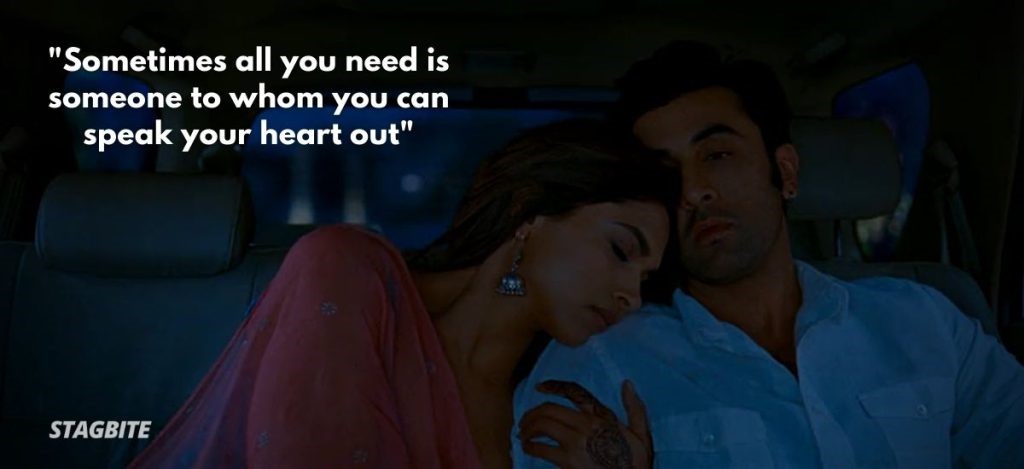 4. Dreams!!!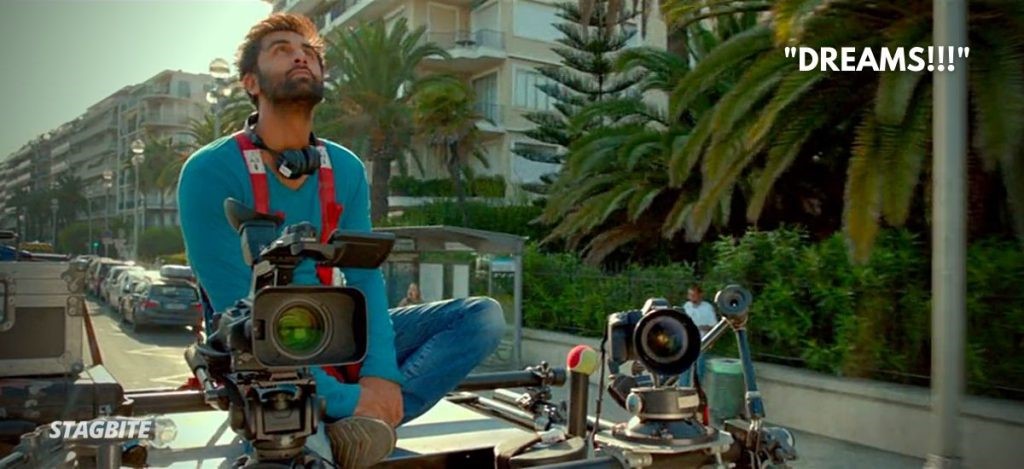 Never stop chasing them!
Dreams that give you hope for a better future.
Dreams that help escape the reality of everyday life.
Dreams that won't let you think of anything else.
What is a life worth if one has to compromise even his dreams?
5. Don't ever feel bad for making a decision about your own life that upsets other people
You are not responsible for anyone's happiness other than you. So, don't ever let this affect your decision. Also, anyone who wants you to live in misery for their happiness should not be in your life, to begin with.
6. Sometimes, love is all about letting go!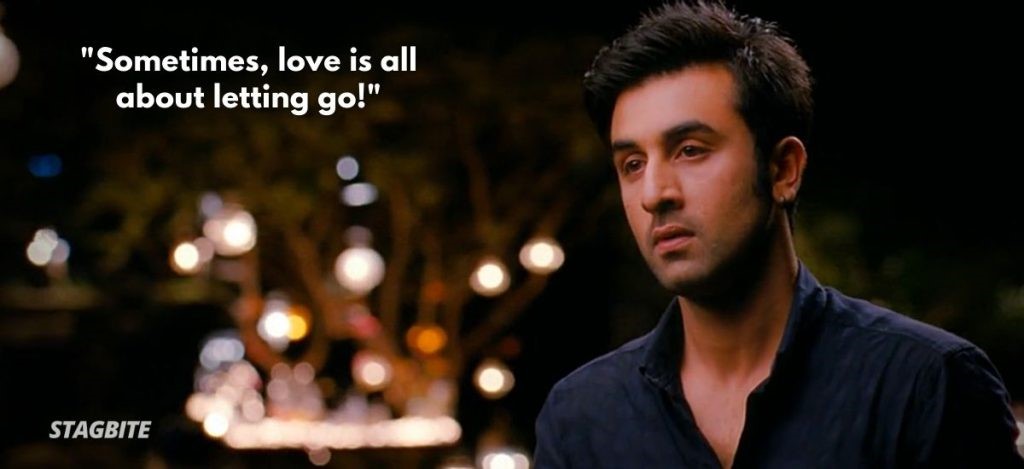 Wo quote padha hain na?
"If you love someone, set them free. If they come back they're yours; if they don't they never were."
Maybe ye sach hai. Maybe, this is what they call "True Love". And in case, if they don't come back toh stress mat lene lag jaana. A heart-break shouldn't mean the end of your life.
7. "Yaadein mithai ke dibbe ki tarah hoti hai"
I just can't tell you, how much I like this movie!
I know, there are more of such other lessons than just seven but kitna bhi try karlo Bunny, kuch na kuch toh chootega hi na.
Btw if you've some Yeh Jawaani Hai Deewani lessons, then feel free to mention them in the comments below. Also, don't forget to share it with your friends who are true YJHD fans.