Halloween enthusiasts and horror film aficionados have long been captivated by the cult classic, Trick 'r Treat. Its unique blend of horror and humor, combined with an anthology-style narrative, has made it a favorite among fans. But the burning question on everyone's mind is: When will we see a sequel?
Dive into the rollercoaster journey of Trick 'r Treat 2's development and discover what the future holds for this beloved Halloween tale.
| Topic | Details |
| --- | --- |
| Original Film Release | 2009 (DVD & Blu-ray) |
| Sequel Announcement | 2013 at Beyond Fest |
| Latest Update | 2022, "Very Active Development" |
| Director | Michael Dougherty |
| Film's Icon | Sam |
Table of Contents
The Legacy of Trick 'r Treat
Why is Trick 'r Treat so Special?
Trick 'r Treat isn't just another horror film; it's a celebration of Halloween. Its mischievous flagship character, Sam, embodies the spirit of the holiday. Many believe that Sam deserves recognition as the true patron of Halloween.
The film's Pulp Fiction-style horror anthology structure offers endless possibilities for more spooky tales, making the demand for a sequel even stronger.
The Journey of the Original Film
Originally slated for a big-screen release in 2007, Trick 'r Treat faced a setback and was released directly to DVD and Blu-ray in 2009. Despite this, its charm wasn't lost on fans. The film's popularity soared, inspiring merchandise, comic book series, and a dedicated fanbase.
Also read: Top 5 Halloween Movies For 12-Year-Olds That Are Different Kind of Spooky
The Rollercoaster Development of Trick 'r Treat 2
Initial Teases and Hopes
Back in 2009, right before the original film hit the shelves, Michael Dougherty hinted at a potential sequel. The excitement generated by the film gave him ideas for a follow-up. However, by 2012, despite the film's growing popularity, there was no sign of Trick 'r Treat 2.
Dougherty confirmed that while the sequel was on his mind, it wasn't in active development.
A Glimmer of Hope in 2013
In a twist of events, 2013 brought hope to fans. At a Beyond Fest screening of the original film, Dougherty announced that Legendary had officially greenlit Trick 'r Treat 2. Although details were scarce, fans were ecstatic. The universe of Trick 'r Treat expanded with a graphic novel titled "Trick 'r Treat: Days of the Dead."
Dougherty hinted that the sequel would delve deeper into the magical occurrences on Halloween, but Sam's backstory would remain shrouded in mystery.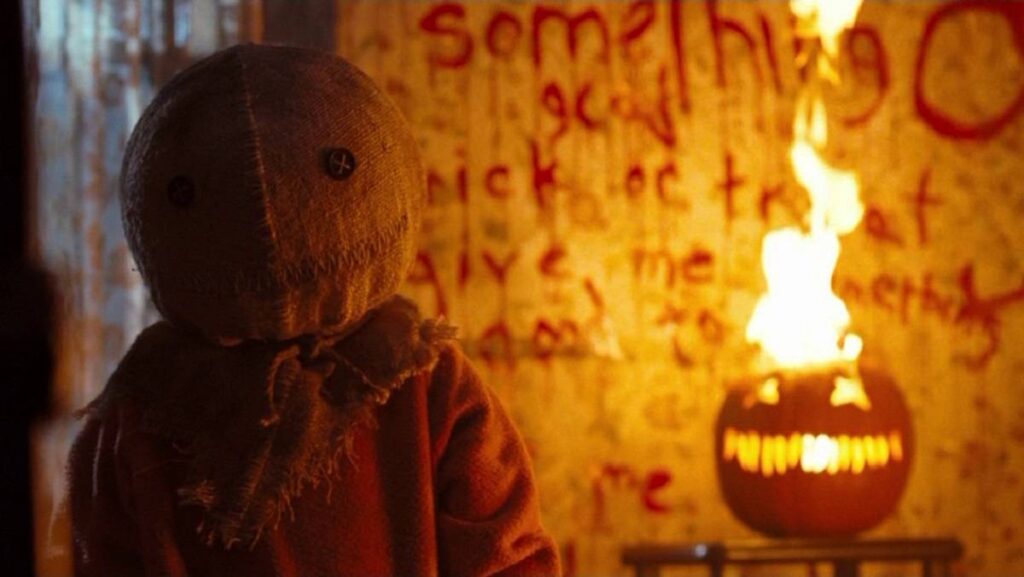 The Waiting Game Continues
Fast forward to 2019, and there was still no sequel. Dougherty, who had been busy with other projects like Krampus and Godzilla: King of the Monsters, addressed the delay. He mentioned a leadership change at Legendary and pondered the idea of leaving the original film untouched in a franchise-driven industry.
2022: A Renewed Promise
Nearly a decade after the initial announcement, Dougherty returned to Beyond Fest in 2022 with exciting news. Trick 'r Treat 2 was back in "very active development." Although not officially greenlit, the wheels were in motion. The original film also received a wide theatrical release, further fueling anticipation.
FAQs
Is Trick 'r Treat 2 officially greenlit?
No, as of the latest updates, the film is in "very active development" but hasn't received an official green light.
Why has there been such a delay in the sequel's production?
Multiple factors have contributed, including leadership changes at Legendary and Dougherty's involvement in other film projects.
Will Sam's backstory be revealed in the sequel?
Dougherty has mentioned that Sam's backstory will remain a mystery, as revealing too much about iconic horror characters can diminish their scare factor.
When can we expect Trick 'r Treat 2 to release?
While there's no official release date, the continuous updates and active development status hint that it might not be too far off.
Will the sequel follow the same anthology format?
Given the original film's structure and Dougherty's comments, it's likely the sequel will continue the anthology-style narrative.
Is there a possibility of more sequels after Trick 'r Treat 2?
While nothing is confirmed, the rich universe of Trick 'r Treat offers endless possibilities for more spooky tales.
---
Every Halloween, my sister's son, and his friends have a tradition of watching Trick 'r Treat. The film captures the essence of the holiday, and Sam has become an iconic figure in our celebrations. The anticipation for Trick 'r Treat 2 has become a part of our yearly discussions.
With the recent updates, we're hopeful that next Halloween, we'll have a new film to add to our tradition.
Conclusion and Call-to-Action
The journey of Trick 'r Treat 2 has been filled with anticipation, hope, and patience. While the wait continues, the passion of fans and the dedication of the creators promise a sequel worth the wait.
As Halloween approaches, let's keep our fingers crossed and hope for more spooky tales from the world of Trick 'r Treat. If you're as excited as we are, share this article and spread the word!